Connect with your body like never before
Joshua Tree · November 4-6
Whether you're a career driven boss who lives 24/7 in her head, or someone who is desperate to feel comfortable in their own body, welcome home.
You may feel out of touch with your body and it's divine intelligence if..
You spent a lot of your teenage and adult life thinking about or trying to change your body.
You have a deep desire to dance or move, and yet you find yourself frozen with embarrassment and critical thoughts…even when you are dancing alone.
After having signed up to countless fitness and diet programs you still remain unhappy and fixated on what your body looks like
You have trouble connecting to your intuition and deciphering its message to you.
RECLAIM Your Body Retreat
Nov 4-6 · Get ready to join a vortex and step into full self love
This weekend retreat hosted by Bianca Taylor and Marialuisa Ferro, is packed with intentional and mindful workshops and activations to begin healing old wounds, breaking recurring patterns, and unlocking your inner, divine feminine selves. Through sacral and feminine movement dance lessons, non-psychoactive medicinal ceremonies, mastermind activities for YOUR dreams and manifestations, and energy work from certified reiki practitioners, you will find a safe space for you to finally embody your feminine, and all that she is.
Location
Joshua Tree · California
Joshua Tree is a sacred 2.5-million-year-old Mojave desert that is known to be a vortex of awakening and strength. We will be tucked away in a 5 star, uniquely beautiful estate perched high above the desert valley in the sky.
Conveniently located near downtown Yucca Valley, Joshua Tree, and Pioneertown. Nearby attractions include Joshua Tree National Park, Black Rock Hiking Trails, Pioneertown, Pappy & Harriets, Downtown Joshua Tree, and Palm Springs.

15 minutes to downtown Joshua Tree, 20 minutes to the Joshua Tree National Park Entrance. 12 minutes to Pioneertown, 5 minutes to downtown Yucca Valley. 40 minutes to Palm Springs.
Itinerary of Transformation
An enchanting weekend of movement, self exploration, connection, adventure, rest and play. As a complete wellness experience, all meals are included and the menu for the week will be wholesome vegan food prepared by a local vegan chef. There will be free time throughout the weekend to explore the property and soak up the five star estate amenities which include an oversized hot tub, fire pit and terrace with an overlooking view of the valley.
DAY 1
Arrival: 10am PST
Meet and greet and snacks
Opening ceremony: approx 11am PST
Workshop and activation | Release Shame from the Body: What is shame? Where does it live in our body? Together we will dive into uncovering shame and begin releasing shame through somatic techniques and vocal exercises
Lunch
Journal integration and free time
Workshop and activation 2: Dance it out: Bianca Taylor will lead the group through a body connection warm up, followed by a sacral activation twerk class
Dinner
Reiki and sound bath
Free time
Day 2
Meditation + journal integration + fasting for the Cacao ceremony
Workshop and activation: Body Image Meditation and Workshop
Brunch feast with dessert
Free time
Workshop and activation: Reclamation of Divine Feminine Knowledge Activation
Dance Workshop 2
Dinner
Free time + journal integration
Fireside ceremony
Celebratory themed dance party
Day 3
Meditation + journal integration
Early farewell breakfast
Goodbyes and check out (10am PST)
We have three retreat packages to choose from and all include accommodations, meals, snacks, activities and complete use of the estate amenities. In order to facilitate a truly life changing and energetic experience, space is extremely limited (only 10 spots available). Payment plans are available.
These packages do not cover any transportation, including your flights and transportation to and from the airport to the estate in Joshua Tree. Closest airports include Palm Springs, San Diego or LAX. Please let us know your flight times and we will try to coordinate with other women for carpooling. Please note, although the pictures of the rooms are very much real, they may not be the exact room you will be assigned to - trust us, every room is immaculate and has breath-taking views!
Immediate Connection
$4444
Payment Plans Available*
Unlimited Magic
$5555
Payment Plans Available*
All-In Experience
$8888
Payment Plans Available*
Bianca
Coach · Entrepreneur · Reiki practitioner · Psychic medium intuitive · Dancer
I am a life and business coach, health coach, entrepreneur, content creator, podcast host, reiki practitioner, and jack of all trades. I began coaching many years ago, and shifted to specifically working on guiding and supporting women into finding their inner confidence 2.5 years ago. I have helped women launch businesses, make major life changing decisions, learn to love and admire their body, and so much more. I coach women in groups, 1 on 1, and on retreats as well.
With my background in dance, I also incorporate embodied movement into my coaching and self development work. I have found dance an excellent way to guide clients into deeper body alignment, divine feminine activation, and confidence. Being that most people store trauma in their hips, belly dancing and twerk movements have become one of my favorite ways to guide clients into body connection.
My personal journey has included transforming from a broke young girl with no confidence in herself or life plan, to a successful entrepreneur who has garnered over 1 million followers on social media, along with speaking engagements around the world, and the deep, inner confidence to match my material success. My spiritual and self development journey has allowed me to heal deep generational wounds and pain from sexual trauma, and become the multifaceted and embodied woman I always dreamed of being, today.
Marialuisa
Life coach · Reiki healer · Compassionate intuitive · Social justice advocate
I'm a trained Transformational Life Coach and reiki healer who works with women who lack confidence, feel stuck in old patterns and mindsets and are ready to live their truth. After training at Animas Center for Coaching in London, I've gathered many incredibly powerful tools and techniques that are centered around building the everlasting change women need to catapult their potential.
With a compassionately intuitive, no BS approach, I am OBSESSED with guiding women into their power by specializing in igniting authentic and unshakable confidence to help women overcome limiting beliefs through both 1:1 and group coaching in The Embodied Babe. I am also a certified reiki healer and support women move through small and big energetic shifts to propel them into a state of healing old wounds and set patterns. You are worthy of experiencing the life of your dreams–and I'm ready to make sure that happens.
As a lifelong advocate of social justice and activism, I am also the Director of Programs at LA Based non profit: LA-tech.org.
As your RECLAIM coaches, we have designed this experience for women who want to..
Learn tools to release society's beauty standards and have a newfound appreciation and love for your body
Practice tools and techniques to strengthen your intuition and divine inner guidance
Use body movement and learn dance techniques used to increase confidence and release age old shame in the body.
Have the opportunity to build lifelong sisterhood bonds with fellow spiritual women on a similar journey.
Release judgemental thoughts of other women's bodies, dancing, and sexual expression
Dive even further into personal development by connecting into a life-long sisterhood of other spiritual women
Lean into your full femininity and gain confidence that allows you to fall back in love with yourself
Learn the tools and techniques to find your lost creativity and flow of self-expression
Heidi Frost
*
The retreat was probably one of the most life changing experiences I have ever taken. Discovering more about myself and emotions made me realize how far I've come in my self healing journey and also guided me on the path to where I need to continue moving toward. I am so full of gratitude and have the highest appreciation for Bianca and Marialuisa in organizing such a memorable weekend.
Dimyana Hanna
*
The Retreat is a wonderful experience that helped me feel more connected to my body. Also, as someone who does feel very comfortable in her sensuality and sexuality, I really appreciated and learned a lot from Bianca in how to embody that further and remove some shame I didn't even know was there! I got to meet a wonderful group of women who I've now connected with outside of the retreat. Making new friends with people who have similar values and goals is always such a precious thing. Also, I've shown several people my new twerking skills and I've mesmerized a few so that's pretty worth it.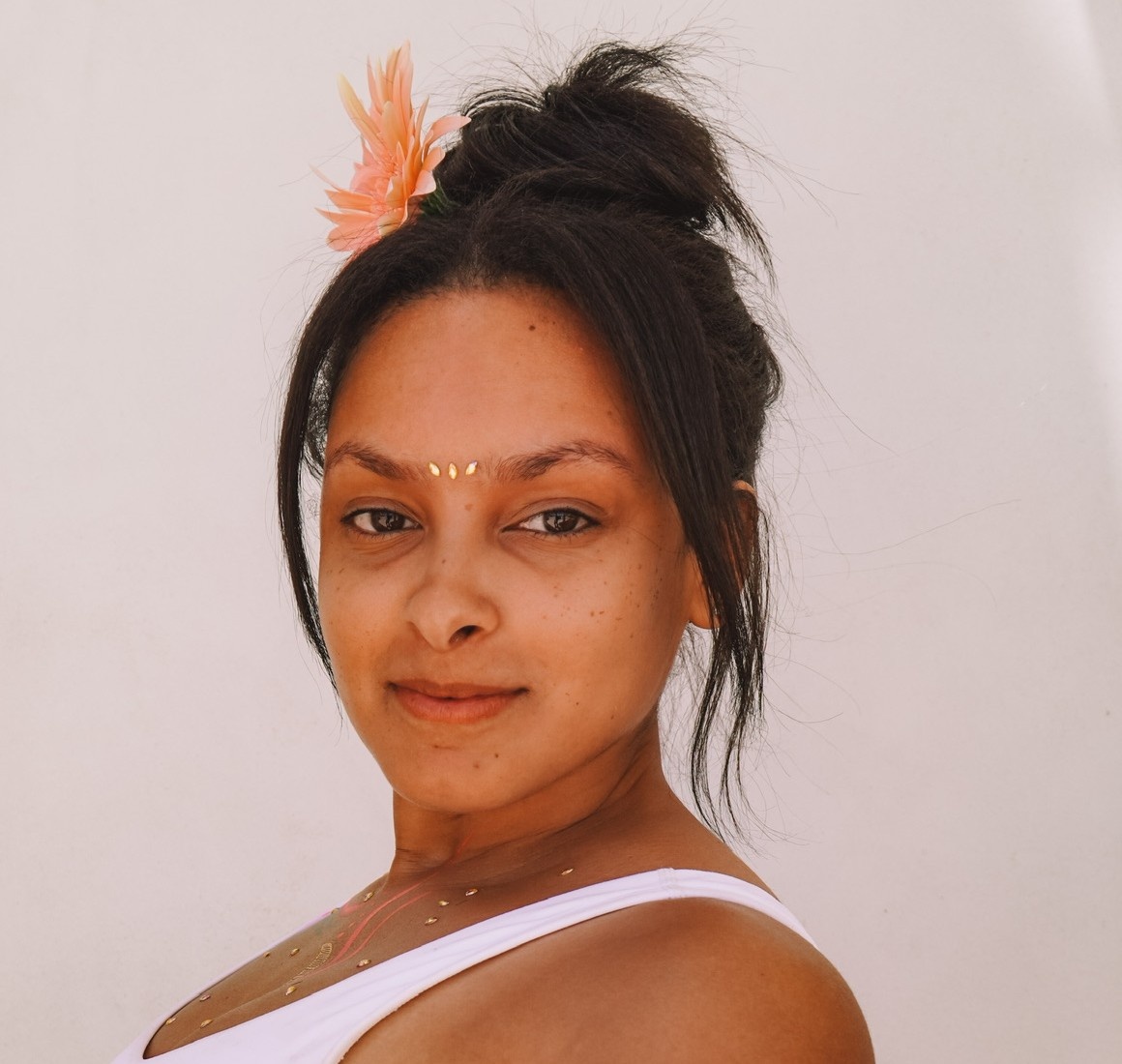 Diana Graham
*
My intention on coming onto the retreat was to learn, grow, accept any challenges that may arise with or without fear. I wanted to leave with a greater acceptance and understanding of self and build healthy connections and relationships. I 100% feel as though this has been fulfilled. If you're open and ready to create a positive change(s) in your life, while feeling inspired by women then this is definitely something for you. Listen to your intuition and do it. It's a once in a lifetime experience.
Kiara Rae
*
My favorite part of the retreat was honestly feeling the permission from the other women that the journey we were all on was a safe place! I loved the dancing as well, I've never tapped into that type of energy. Overall, I am amazed by the way my body is processing the information. The integration in the few weeks after has been insane, I am so grateful for Bianca & Marialuisa!